Don't buy your kids gender-appropriate toys. You want to get your little man playing with dude stuff? Give HIM Barbies, and give your Daughter power tools. Cuz sure as anything, first thing Christmas morning, they will look at their own toy, then look at the other, and make a beeline for Androgyny.


Happy Boxing Day!
(Remember? Still got some Canadian in me.)
Don't say it, Candice...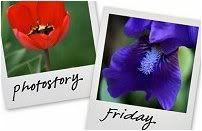 Hosted by Cecily and

MamaGeek