WARNING: Disney on Ice Spoiler!! If you have tickets next week like OhMommy just pointed out that she did, you may want to come back another time!!

Now, let's just get through this so we can put the whole Disney on Ice thing to bed, shall we? It wasn't the fifth ring of Hell, but it certainly wasnt front row at the Victoria Secret Lingerie show, either. Let's proceed.


I know, cute as hell, blah blah blah...
Well...on second thought...yeah, she is...
Setting the stage...Jeez...this is a big deal...
how many frickin kids are gonna be here, anyway??
Ten minutes ago these were pretty damn good seats, now they SUCK. And WHY? Because we were the only people who had the decency to get here on time, and not be standing in my kid's field of vision while they find fucking Section C, seat 10. Calm down, Jay, not about you..
You know Chip 'n Dale are giving the crowd the finger from backstage as every little girl in the house goes apeshit over this broad.
Ok..I know that the skater who played Fro-Zone was the spitting image of Samuel Jackson, but there is no way in HELL that a cartoon character should have a package as big as this guy had. Seriously Pixar, how 'bout a frickin codpiece?
Ok...this takes us to Mrs. Incredible. They even stuffed her costume butt to make her fit the part, and she was still a hot Mommy. Holla Hot Mommies.
Ahhh, my favorite part...Mickey in Lockdown. You know what happens to mice in prison, big ears? And when your family comes to see you at visitation, tell them to either get the hell out of my garage, or enjoy the meal I left them.
And finally, Chip got tired of being Goofy's standin that no one cared about and decided to come out for the encore to give us the finger in person. You're not fooling anyone, champ. You're over.
And as the lights came up, I realized that my vibrant fantasy world and overactive imagination was neglecting the actual reason I was there...My wife said when we got home, 'I never get any pictures of you!" Well no shit, my love, Im not gonna jump in and screw up a beauty like this.
Related Posts:
Wordful Wednesday - "Watch Yer Mouth, Kid."
Wordful Wednesday - "Bad Dreams"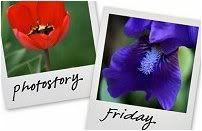 Hosted by Cecily and

MamaGeek