WARNING...I am combining a Photostory Friday and a blog recommendation in this post. Only, the blog in question is not for the faint of heart, or humor. That is to say, if you are even REMOTELY easily offended, click away, and come back tomorrow. Some/MOST of the content found in the aforementioned blog is crude, crude, crude, and hysterical. So if that is not your thing, simply don't go there. That being said, for the rest of you, enjoy the show.

I want to tell you about a woman I met. It is a rarity that I find someone who makes me laugh out loud in a Wal-Mart parking lot like she did today, and even rarer still that I laugh so hard I am afraid I may pee. And I have PHENOM control...ask my wife...I have been known to say, "Boy, I really have to pee", and then 4 hours later realize I haven't gone yet. A bladder like a leather saddle bag. Anyway, I digress... The point I am ungracefully trying to make is...she cracks me up...BIG.

From time to time, I like to show you blogs I like, love, respect, or that simply slay me...and this one is the latter. So along the lines of PhotoStory Friday, let me show you some of her work...and if you decide you want to click over to her, you will find the link below. But again, be advised...this blog could be construed as off color to...well...many. Me, I think it's frickin' hilarious.

May God and Tom Cruise be with us all this day.

Regarding her homosexual cats...




And this should hit home for many of us...





Behold, the lovely...Candice. You are one click away from being in her head. Now's the time to back away and pray. And for those of you who haven't bookmarked me, make sure you do...I pull crap like this all the time...leave me a comment and let me know how much I offend/insult/invade/inspire/slay you.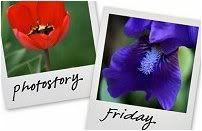 Hosted by Cecily and

MamaGeek